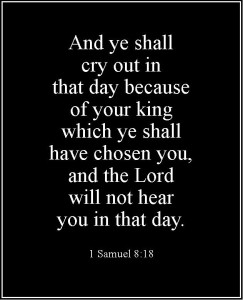 I don't have much time for writing because I'm behind on my studies. But here are some snippets that I gathered from around the web today. Please pray for wisdom and discernment for those who will be voting tomorrow.
Matt Walsh, The Blaze…
Trump is the very embodiment of corruption, deception, cowardice, and elitism. He is precisely the sort of man you supposedly detest. Trump is exploiting America's frustration with men like Trump. Trump is running against Trump. You are voting for Trump because you hate Trump. You are angry at politicians because they act like Trump and make deals like Trump and go to cocktail parties with men like Trump and look down on the little guy like Trump and possess the integrity of Trump, and so you're solution is to elect Trump. Your anger at Trump leads you to Trump.
David Catron, American Spectator…
They simply refuse to do the minimal research necessary to learn about this man's astonishingly sordid history. Thus, they remain willfully ignorant of the above-listed facts. Rather than conducting the due diligence required of them as responsible citizens, they yammer about their betrayal at the hands of a nebulous "establishment" most couldn't define to save their lives.
Steve Baldwin, Honestly Thinking…
For the Donald has said and done a number of things that many analysts have stated should have knocked him out of the race.  But rather than causing him to lose ground with you, you have stood faithful.  In fact, with each successive event, you not only did not let it bother you, you applauded him all the more.
Ben Shapiro, Daily Wire…
"…have evangelicals ever supported an unrepentant. pro-planned parenthood, adulterous strip club owner before?"
Kareem Abdul-Jabbar, The Washington Post…
Perhaps it is tough to say, as Trump has, that "I could stand in the middle of Fifth Avenue and shoot somebody, and I wouldn't lose any voters." Is it tough to insult you, his own supporters, as mindless zombies and cult worshipers?
Editorial Board, The Christian Post…
Trump has been surrounded by controversy for decades because of his untruthfulness, questionable business practices, reported association with organized crime, and abrupt changes in fundamental positions. Many of these controversies involve defrauding the working class and decisions that compromised American workers. He has taken a political position both pro and con on virtually every subject and major political party. This should give evangelicals great pause and concern about supporting such a mercurial and chameleon-like candidate. Past performance is the best predictor of future behavior.
Michael Brown, The Christian Post…
He changes his

views from one day to the next — sometimes diametrically — and flatly contradicts his previous positions, then insults and mocks those who challenge him, often in the most puerile ways. No other candidate in memory — perhaps in our nation's history — has vacillated so wildly and dramatically in such a short period of time.
Jay Nordlinger, National Review…
An interview that Trump gave to Playboy in 1990 has just come to my attention. If I'm the last to know about it, forgive me. Trump was asked about Gorbachev — who was nearing the end of his time in power. Trump said, "Russia is out of control and the leadership knows it. That's my problem with Gorbachev. Not a firm enough hand." His interviewer asked, "You mean firm hand as in China?" Trump answered, "When the students poured into Tiananmen Square, the Chinese government almost blew it. Then they were vicious, they were horrible, but they put it down with strength. That shows you the power of strength. Our country is right now perceived as weak … as being spit on by the rest of the world –"