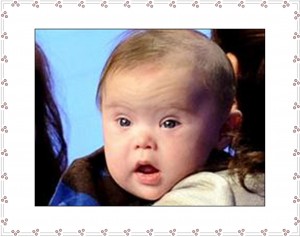 Come on all you Palin-hating lefties, don't you ever give up? You guys declared Defcon 50 after Palin's speech at the Republican National Convention, and you've been dropping Daisy Cutters on her ever since. You need to face the fact that you can't make her quit, and you're starting to look unhinged in he process. So just give up. Please. Nobody wants to watch formerly promising journalists self-destruct in a deranged, bile-sputtering, hate spasm, as many of you are in the process of doing right now.
You go into a frenzy when Palin's daughter pushes back a lock of her hair. You seize upon made-up "satire" pieces like a drowning person seizes a life-preserver and present them, unvetted, as truth. You go ballistic when she writes notes to herself on her palm. You melt down when she correctly refers to the year of the Boston Tea Party or washes her hands in a Haitian cholera colony.To put it bluntly, you're making asses out of yourselves.
As we all know, the left's quest to break Palin has been getting progressively uglier for some time now. We have watched in disgust as Palin's presence on the political landscape as a successful Christian, pro-life woman plumbed new depths in the human mind's capacity for hate-driven depravity.
And if you think that statement is a little hyperbolic, then consider this, or this, or this, or this, or this, or this, or this, or this.
Or consider this week's vicious attack on Sarah's special needs baby, Trig. Here are some excerpts from Jack Stuef's hit piece on the far left blog, Wonkette:
What's he dreaming about? Nothing. He's retarded.

[…]

His mom went to a lot of trouble to leak amniotic fluid over 8 states to make sure that he arrived in this world somewhat alive,"

[…]

Enjoy yourself today, Trig. Have fun! Get drunk (on purpose this time)! We can hardly wait for 15 years from now, when you will finally be able to vote and will be sent off by your mother's junta to fight the Union in the Great Alaska War. It'll be quite a loss. You're the smartest one in that family.
Since the link to Stuef's piece only connects to a lame apology now, thanks to Dana Loesch at Big Journalism for the above excerpt. I will add from memory that Stuef also called Trig a "gentleman scholar," and joked that he was the product of an incestuous relationship between his father and his sister.
Despite the ugliness of this episode, I'm heartened by the outpouring of disgust that has met this latest outrage. After years of watching attack after attack go virtually unprotested, it was satisfying to monitor Twitter updates and watch company after company withdraw their sponsorship of Wonkette following Stuef's vicious attack on little Trig.
Below are the companies who have withdrawn their advertising, with special thanks to us4palin for the logos and the up-to-date list. The actual list may even be bigger. I can't help but note that Wonkette has been running nearly no ads at all for the last few days.