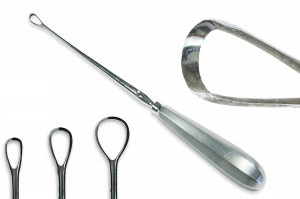 Does this mean that dosing children with hormones, condoms, masturbation lessons, and fruit-flavored lubricants isn't such a brilliant idea after all? Who would have known?
Planned Parenthood Federation of America recently posted on its website what it calls its service numbers for 2009. This document, dated February 2011, shows Planned Parenthood affiliates nationwide did 332,278 surgical abortions or abortions using the dangerous RU 486 abortion during in 2009.
The numbers corroborate LiveAction's undercover video stings which caught PP counselors lying to women about fetal development in order to manipulate them into killing their babies. Lifenews had the details:
Planned Parenthood has been on the receiving end of significant negative publicity related to undercover videos showing its officials helping investigators posing as sex traffickers obtain abortions and STD testing for underage girls who are victims of the sex trade. The abortion business has defended itself in part by attempting to show that abortions constitute a small percentage of its overall services.

However, the new numbers make it more clear that women who are pregnant who come to Planned Parenthood receive only abortion services rather than help and support.
Lifenews crunched the grim statistics, which prove that PP's deceptive tactics have been successful in routing more tiny humans than ever into their incinerators instead of loving adoptive families.
They found that PP performed 5.3% more abortions between 2006 and 2007, 6.1% more abortions between 2007 and 2008, and 2.5% more abortions between 2008 and 2009. In the meantime they provided prenatal care to 25% fewer patients and referred 59 percent fewer women for adoption in 2008 alone.
As a result, 97.6 percent of pregnant women going to Planned Parenthood are sold abortions while less than 2.4 percent of pregnant women received non-abortion services including adoption and prenatal care. That's up from 96.5 percent of pregnant women going to Planned Parenthood getting abortions in 2008.

"Despite its protestations that abortion is only a small part of its services," said Jim Sedlak, vice president of the pro-life group American Life League, "Planned Parenthood has increased its number of abortions for 15 straight years. During that time, it has gone from committing 9.3 percent of all abortions in the United States to committing 27.5 percent."

Sedlak also noted that Planned Parenthood now does 340 abortions for every one adoption referral and 47 abortions for every one prenatal care client. He said Planned Parenthood's own records now show 5,320,095 surgical and medical abortions done at Planned Parenthood centers from 1970 through the end of 2009.