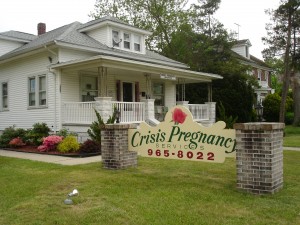 Wow. The way Austin and Baltimore harass the Crisis Pregnancy Centers within their limits, one could almost wonder if they are against friendship, diapers, baby clothes, and truthful information for pregnant women. And if so, why? It's not like she's going to get any of that from Planned Parenthood no matter how much tax money and preferential treatment they are given.
The [Austin] ordinance requires pregnancy centers to prominently display, at the entrance of their office, two black and white signs — one in English and one in Spanish — saying: "This center does not provide abortions or refer to abortion providers. This center does not provide or refer to providers of U.S. Food and Drug Administration approved birth control drugs and medical devices."

In Baltimore, pro-life city council members attempted to get their colleagues to approve an amendment to the ordinance requiring abortion centers to post similar signs saying they do not provide or refer to places that provide abortion alternatives or pregnancy support. Members of the Baltimore city council rejected the amendment.
A similar ordinance has been proposed in New York City, but hopefully this left-wing craziness won't stand. A lawsuit has been filed in Baltimore, and the American Center for Law and Justice is preparing to litigate if the ordinance passes in New York City.
The ACLJ presented testimony yesterday before the Women's Issue Committee of the New York City Council opposing a measure that would require the centers "to comply with costly and burdensome requirements – requirements that don't apply to pro-abortion centers," it said.

"This proposal clearly violates the First Amendment of the U.S. Constitution and New York State law," said CeCe Heil, the ACLJ senior counsel. "By targeting only the pro-life centers, this measure unconstitutionally and illegally compels, and simultaneously censors, specific speech on the basis of view-point."
Whose viewpoint? Planned Parenthood and NARAL? More at Hot Air.