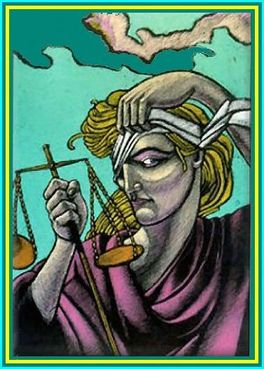 Now I understand why the Department of Justice dropped the case against a hate-spewing racist who intimidated Philadelphia voters on Election Day 2008. They had more pressing issues to address — like New Jersey governor, Chris Christie, going $80 over-budget on average on state business trips.
According to a piece in the Daily Caller, the force behind the Christie report, DOJ attorney Maura Lee, is a far-left loose cannon who is known to mold information and priorities into custom-made weapons in a personal crusade against the Right. Her targets have included Christie, President Bush, a conservative Christian colleague; and she fights dirty — even invading private emails to dig up dirt on political undesirables.
The report's author, Maura Lee, began her DOJ career in the civil rights division, but now works in the DOJ Office of Inspector General. Hans von Spakovsky, former counsel to the assistant attorney general for civil rights, supervised Lee and told TheDC that he was "astonished" when he found out she was the author of the report.

According to von Spakovsky, Lee was "one of the most belligerent, unprofessional lawyers" he encountered during his time at the DOJ. "Because of her," he said, "we had to completely change our security protocol."

Another former senior DOJ official who asked not to be named confirmed Lee's involvement in strategizing to leak information to the Washington Post, saying that she was not a trustworthy person and had major political motivations.

Von Spakovsky described one case where Lee was caught breaking into the e-mail of a colleague, Joshua Rogers, specifically because Rogers was conservative and Christian. "Lee was radically left. She made it plain that she didn't like Rogers," von Spakovsky said.

He went on to call Lee's efforts at DOJ a "major security breach."

"She was one of the most partisan career people I ever met," von Spakovsky told TheDC. So partisan, in fact, that he describes Lee as someone who would encourage other DOJ lawyers not to pursue cases so that the Bush administration would not be able to take credit for being progressive on voter and civil rights issues.

When asked, von Spakovsky said Lee is "so biased, there is no way she could investigate and write an objective report. I can't imagine anyone more inappropriate to be working on this kind of report in the IG office."

According to another former DOJ employee who worked closely with Lee, Lee first got into trouble while working in the Voters Rights Division during the Bush administration. There, according to the former coworker, Lee was caught breaking into other employees' e-mail accounts and spreading around personal information.
More at Newsbusters and Hyscience.