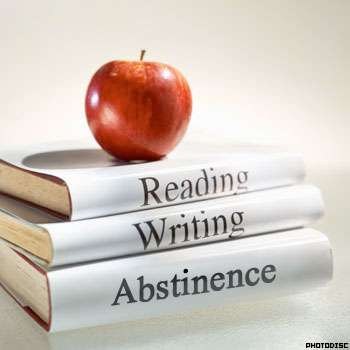 A recent study has found that abstinence education revitalizes the role of Mom and Dad in shaping the values of our youth – but the Obama Administration doesn't want you to know about it.
The Administration for Children and Families (ACF), a division of HHS, funded a survey of 1,000 adolescents between the ages of 12 and 18 and their parents, in order to measure parent-adolescent communication and adolescent attitudes toward sex and abstinence.

The American Public Health Association's (APHA) website reveals the results of the study:

"Adjusting for all other factors in the model, parent and peer factors are more consistently associated with differences in adolescent attitudes about sex and abstinence than are measures of adolescent exposure to sex and abstinence topics in a class or program. 
Unfortunately, administration officials have decided to sit on the pro-family data, withholding valuable, taxpayer-funded insights from behavioral scientists who could put it to good use.  
Researcher Lisa Rue, Ph.D., a specialist in adolescent behavior, wrote an editorial in the Times Call revealing that the HHS had blocked her repeated requests for the full detailed study, including a Freedom of Information Act (FOIA) request.

[…]

Rue suspected the full details were being withheld because they would undermine the Obama administration's priorities on sex education, which do not include sexual abstinence or address the issue of fatherlessness in children's lives.
Rue concluded, "At this point in time, we must ask ourselves: Is this valuable process being suppressed by those who wish to repress American values in an effort to exert control over sex education offered in the United States?" 
I guess it's too much to hope that the most pro-abortion president in history would celebrate a program proven unite mothers and daughters in shared values. Especially considering that a plethora of other statistics supporting abstinence education didn't prevent him from cutting the program's funding, effectively ending it next month.
But then it's been clear for decades that ideology, not statistics, dictate how leftists prefer to mold young minds. Because if stats were heeded, the notion of encouraging values-free, consequence-free, it's-us-against-your-parents teen sex would be remembered only as a colossal sixties-era blunder; because the infant program would have been summarily scrapped when teen pregnancy and venereal disease skyrocketed within years of its inception.
Instead, we now have rosy-cheeked adolescents filling prescriptions for Ortho-Novum and Valtrex at the same stage of life that their grandmothers got their first lipstick – the last generation to grow up blissfully unaware of such things as pelvic inflammatory disease and genital warts.
That innocence was stolen from her descendents – perhaps most egregiously since greedy adults learned they could prosper from sexualizing youth. And this latest study adds to a stack of evidence that abstinence education can minimize the theft and perversion of their childhoods.
Which makes me wonder why the Obama Administration wants to hide it.