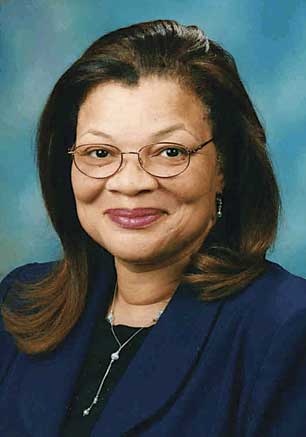 Dr. Martin Luther King's niece believes that if alive he would support and even attend the Restoring Honor rally that Glenn Beck is hosting on the anniversary and at the location of "I Have a Dream."
Dr. Alveda King will appear at the rally in defiance of today's leftist black leaders, who have twisted MLK's optimistic and patriotic belief that America would repent from her sins into the wasting disease of victimhood, resentment, and dependency.
Alveda King, Dr. Martin Luther King, Jr.'s niece and one of Glenn Beck's Restoring Honor rally's keynote speakers, said if her uncle were alive today, he'd choose to attend the Aug. 28 rally that "demonstrates the spirit of love and unity and peace."

The "which rally would Martin Luther King, Jr., attend" debate entered the discussion of Beck's Restoring Honor rally versus the "Reclaim the Dream" rally the Rev. Al Sharpton and his National Action Network (NAN) are putting after NAACP President Ben Jealous said if Martin Luther King, Jr., was still alive today, he'd be attending the NAN rally on Aug. 28 and not Beck's.

Alveda King is the only member of Martin Luther King, Jr.'s family to commit to speak at either rally – but the Hilary Shelton of the NAACP said the NAACP and NAN have reached out to Martin Luther King, Jr.'s daughter, Bernice King, to speak at their rally. Shelton said Bernice King hasn't responded to them and she did not return voicemails to The Daily Caller seeking comment on her position.

"I'm speaking at the Glenn Beck rally because Glenn and I have had many conversations about faith, hope and love," Alveda King said in a phone interview with TheDC. "Glenn asked me about the philosophy

and the strength to love that my uncle Martin had. I've been sharing that with Glenn and I'm hearing and seeing Glenn embrace those principles. Where those principles are bound, and they're not just rooted in the American Dream, but in the faith of our Father."
Here is King's appearance on Beck's show last July. It's a little long (over seven minutes) but worth watching if just for the infusion of hope that MLK's legacy hasn't been completely hijacked to advance the socialist agendas of Jesse Jackson, Al Sharpton, etc. She is a treasure.
Pastor Stephen Broden, who is running for congress in Texas, appeared as well. We need his unique voice in Washington. Support him if you can.