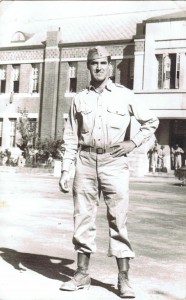 My dad received three purple hearts during World War II. The last injury was from a grenade lobbed by a Japanese soldier on Okinawa who didn't know the war was over. He carried that piece of shrapnel in his chest until he died in 1993. My mom remembers that he called her from the hospital, to save her and her parents the trauma of receiving another unexpected notification from the military, since they had only recently received the news that her brother had been killed in action in the Philippines.
This is a frame from newsreal footage on Okinawa
My mom and dad shortly after they were married.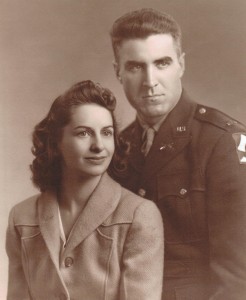 My dad with his sister, an Air Force nurse.